The Truth Laid Bare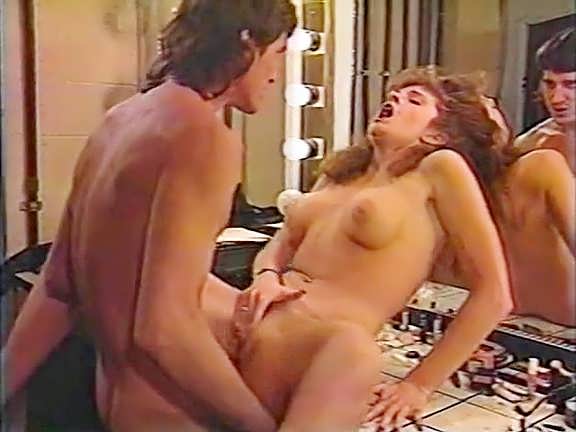 Complete with black-and-white shots during the "real-life" portions, this is a pseudo-documentary of Sunny McKay's American porn star tour. The clinical approach leads to clinical sex. You get to see all the stuff you never really wanted to see: clumsy position changes, the tantrums, the lube, the pussy-shaving, the bored and not-so-bored on-the-set onlookers (including Sunny's husband Barry). Score points for honesty in the overworked "behind-the-scenes" sub-genre, but little else works. The standard five scenes are supplied, but partly because they are cut shorter to fit in the surrounding storyline, they don't catch fire. Interesting boxcover of Sunny continues the black-and-white verite theme.
Lenght: 01:16:38
Year: 1993
Director: John T. Bone
Starring:
Lacy Rose
Nicole London
Sierra
Sunny McKay
Jonathan Morgan
Marc Wallice
Nick East
Click on image to download video.
Related posts:
The Heat Of The Moment Lenght: Year: 1990 Director: Jim Travis Starring: Arcie Miller...
Big Game Big Game explores realistic sexuality and passions of the...
Vegas 4 Lenght: 01:11:47 Year: 1990 Director: Fred J. Lincoln Starring:...