Pour Une Blonde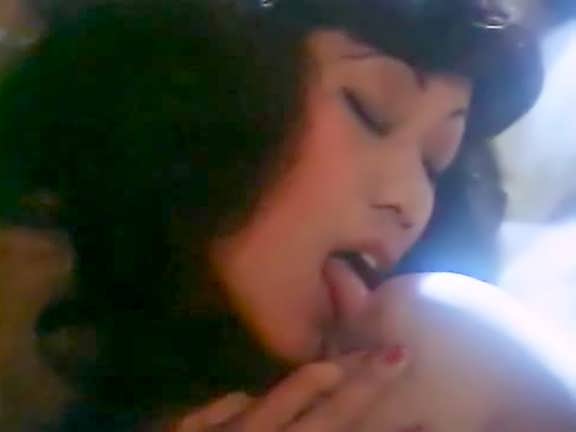 Lucas is the head of a private-eye agency. While his assistant Jenny is out at work, he watches a porn cassette he has received from a customer who thinks his daughter (Anne) can be seen in it. Jenny is keeping a watch on Dolores, a brunette who goes to a porn cinema and has an adventure with a man from the audience (Dominique Aveline). Jenny joins them. Then the two women go to a hotel where they make love together. Dolores tells Jenny she is married to an "avant-garde" film-maker who ignores her. Meanwhile, Lucas meets Elise, Anne's lover, who convinces him to bring her back. Lucas discovers the identity of the author of the porn movie featuring Anne (a man called Bobinard, alias for Edmé Koumat!). It dawns on Lucas that Koumat is also Dolores's husband. Koumat aknowledges making porn to finance his "avant-garde" films. The film ends on Koumat bringing his cameraman and a young brunette (spitting image of French director: Marie-Hélène Breillat) to film the inescapable final orgy in Lucas's office.
Lenght: 01:17:01
Year: 1981
Director: Michel Caputo
Starring:
Cathy Dupre
Eva Muller
Laura Clair
Mika Barthel
Nicole Segaud
Jack Gatteau
Richard Lemieuvre
Dominique Aveline
Click on image to download video.
Related posts:
Pucelles Pour Salle De Garde Lenght: 00:53:44 Year: 1985 Director: Gilbert Roussel Starring: Marie...
Petites Vicieuses pour doubles partenaires tres muscles Lenght: 00:54:03 Year: 1985 Director: Gilbert Roussel Starring: Evelyne...
Le plaisir dans la peau Another Michel Baudricourt film from the early 80s, so...