Mascara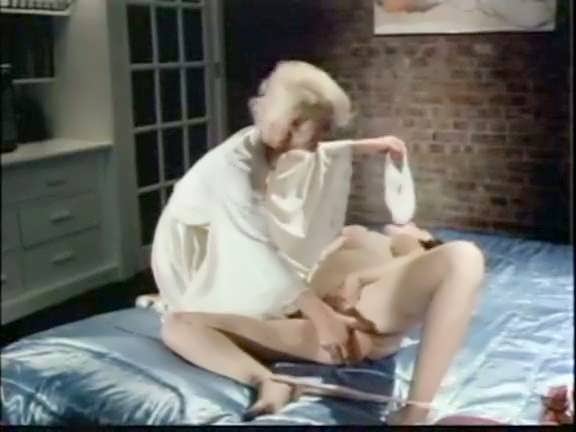 A sexual drama of uncommon depth, 'Mascara' is one of the best sex films of director Henri Pachard's career. The film stars Lisa DeLeeuw in one of her best roles ever, playing a lonely young woman who spends her days in the secretarial pool and her nights looking for lust in all the wrong places. After a particularly disappointing one night stand, Lisa decides to see how the other half lives. She finds a mentor in high-priced call girl Lee Carroll, and starts spending her night engaged in some pay-for-play passion of her own. Lisa indulges her every erotic appetite, whether it's taking on two guys at once or experiencing lesbian lust in the arms of a sultry siren. Things quickly get a bit heady for Lisa and she starts to wonder whether a life devoted purely to sensual pleasure is such a great thing after all. Lisa's performance here is mesmerizing, as she finds herself delving deeper and deeper in her debaucherous dreams. In fact, all of the actors here are quite good, turning what could have been a silly, slapdash effort into a timelessly erotic enchantment. The emotions and depth of characterization are unlike anything even attempted in modern porn. Ambitious, erotic and totally uncompromising, 'Mascara' is one of the true classics of 80s hardcore cinema.
Lenght: 01:25:32
Year: 1982
Director: Henri Pachard
Starring:
Lisa De Leeuw
Related posts:
New York Vice An evening in New York`s darker world, when the...
Lust at Sea You are passionately invited to go on the most...
Fatal Passion When lust has no restraint, when sensuality has no...