Marilyn – Bizarre Begierden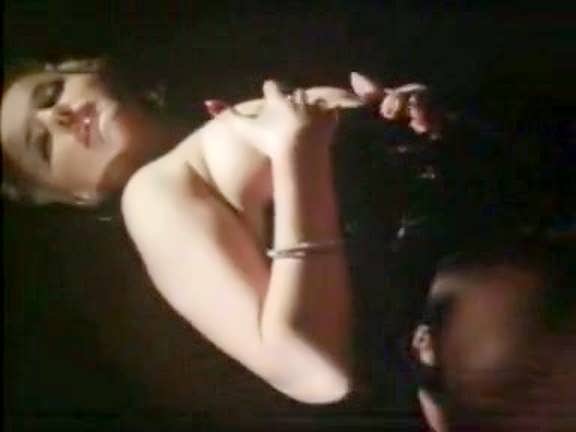 This film "Marilyn – Bizarre Begierden" is sometimes credited to Gerard Kikoine but seems to actually be directed by Joe de Palmer. An emotionally ambitious adult film with Giallo overtones. Manuela (Olinka Hardiman) has two mental problems • a recurring vision of a crying young girl and obssessive insatiable lust. Her husband (Gabriel Pontello) thinks a trip to the Alps will help with her mental state. Once there all sorts of things develop, including wife-swapping, orgies, Manuella discovering that her husband is encouraging her insanity to control her money, and encounters with the ugly knife-wielding man that murdered Manuella's sister years earlier. Also stars Catherine Ringer, Cathy Stewart, Marilyn Jess and Mika Barthel.
Lenght: 01:32:47
Year: 1982
Director: Joe de Palmer
Starring:
Olinka Hardiman
Related posts:
Olinka Grand Priestess Of Love Blonde bombshell Olinka, is always on the prowl for...
Histoire De Q A female reminisces while travelling in a limo (we...
Emmanuelle Goes to Cannes Euro Super Sex star Olinka Hardiman takes on the...