Black Stockings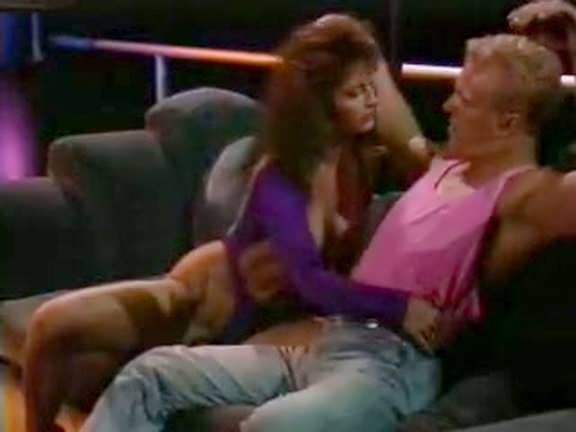 Ashlyn Gere must be the most beautiful girl in all porndom… and the nastiest!" Here's a sex spiced 'who-dun-it' thriller from Hollywood's hardcore underground. It seems than a beautiful showgirl named Melanie found her roommate strangled with a pair of Black Stockings. With the help of a 'down-on-his-luck' detective she sets out to track down the killer and uncovers a tangled web of sexual intrigue that borders on the insatiable. You have been warned!
Lenght: 01:17:00
Year: 1990
Director: Fred J. Lincoln
Starring:
Tom Byron
Related posts:
Black Silk Stockings Five vignettes connected by the actresses all wearing black...
Black & Gold When a trio of tantalizing tarts decide that their...
Grand Prixxx Stand back sports fans and get ready for some...