Coming In Style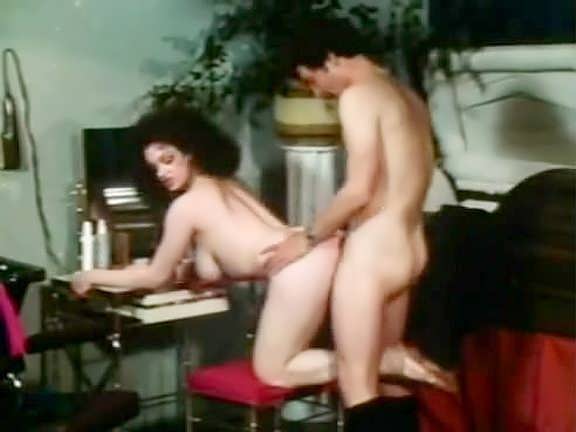 What goes on behind the doors of a swanky beauty salon? You'll find everyone's coming in style as this horny tale of carnal comb-outs unravels. Sidney the hairdresser works on stiffs (in a funeral parlor, that is) until his friend. David gets him to move uptown. Why? So Sidney can use her talents on David's escort girls. Sexpot customers Kimberly Carson and Sharon Kane get streaked, stroked and teased (even before they get their hair done) at Sidney's new Fifth Avenue Salon.
Lenght: 01 h 12 min 50 sec
Year: 1986
Director: David Michel
Starring:
Kimberly Carson
Related posts:
Golden Age Of Porn: Kimberly Carson Hugely popular during her reign in the '80s, Kimberly...
Golden Age Of Porn: Sharon Kane Sharon Kane made porn in the 70's, 80's and...
Young and Restless Lenght: 01:23:36 Year: 1983 Director: Hayes Dupree Starring: Kimberly...